IT'S HERE!!!!!!!!!!! Are you counting down the days until the Insurgent (film) premiere on March 20, 2015?? We sure are. Watch this teaser trailer, that debuted exclusively on the 'DivergentSeries' snapchat, to hold you over for now.
Watch Tris defy reality as she sacrifices everything for her loved ones.

Did you like the Insurgent teaser trailer?
We also have a brand new teaser poster for you to check out. Let us know what you think in the comments below!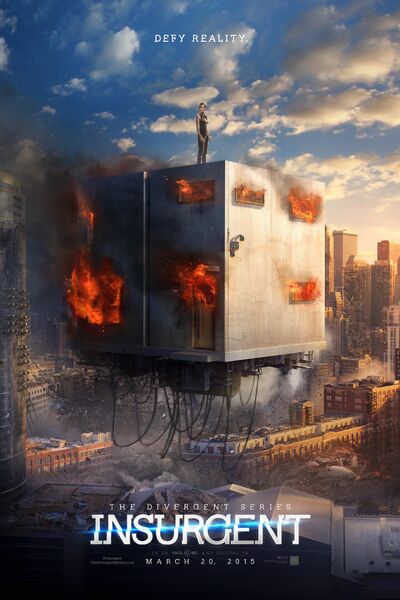 ---
---
Ad blocker interference detected!
Wikia is a free-to-use site that makes money from advertising. We have a modified experience for viewers using ad blockers

Wikia is not accessible if you've made further modifications. Remove the custom ad blocker rule(s) and the page will load as expected.