So fans I have got news for you, here is the newest poster for The Divergent Series: Allegiant and it looks awesome.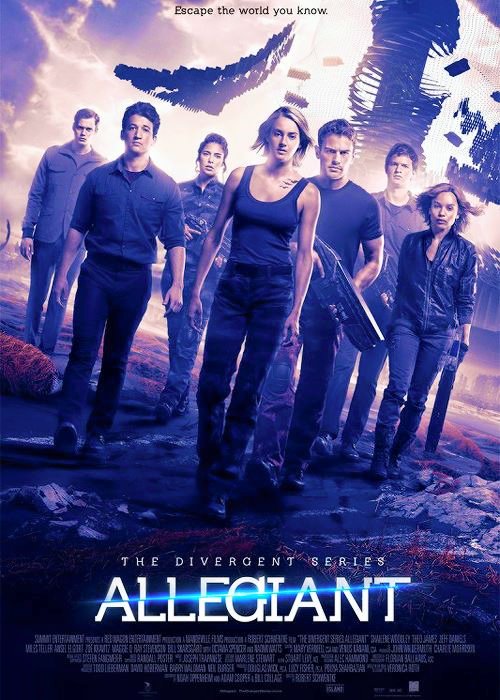 Look who is featured on it, we have Tris Prior, Caleb Prior, four, Christina, Peter, Matthew and Nita.
Who is excited, for Allegiant and are you ready for The Divergent Series: Ascendant as it is the end of The Divergent Series. Will you be wanting more films? Please tell us in the comment section below.
Ad blocker interference detected!
Wikia is a free-to-use site that makes money from advertising. We have a modified experience for viewers using ad blockers

Wikia is not accessible if you've made further modifications. Remove the custom ad blocker rule(s) and the page will load as expected.