So Lionsgate has just revealed a new poster for the upcoming new instalment of The Divergent Series, called The Divergent Series: Allegiant - Part 1 and we now have to wait another ten to eleven months for the film to be revealed and watched by many viewers or fans out there.
So here is the picture that we have been waiting for: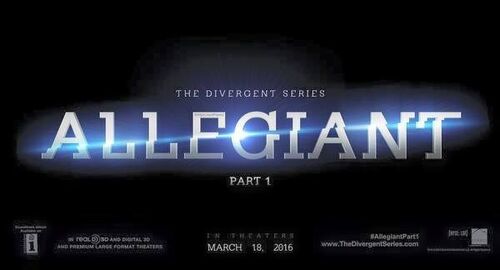 It is the newest one that has been revealed or released to put it right, but are you going to see this as you did with Divergent (film) and The Divergent Series: Insurgent let's hope you do and let's hope that you do a full view on it as well. So enjoy!!!
Ad blocker interference detected!
Wikia is a free-to-use site that makes money from advertising. We have a modified experience for viewers using ad blockers

Wikia is not accessible if you've made further modifications. Remove the custom ad blocker rule(s) and the page will load as expected.