Good news Insurgent fans out there, in Australia, I have some good news for you. The Girlfriend Magazine has been taken over by Insurgent and it is a special edition for the film. It seems that the cover is self explanatory.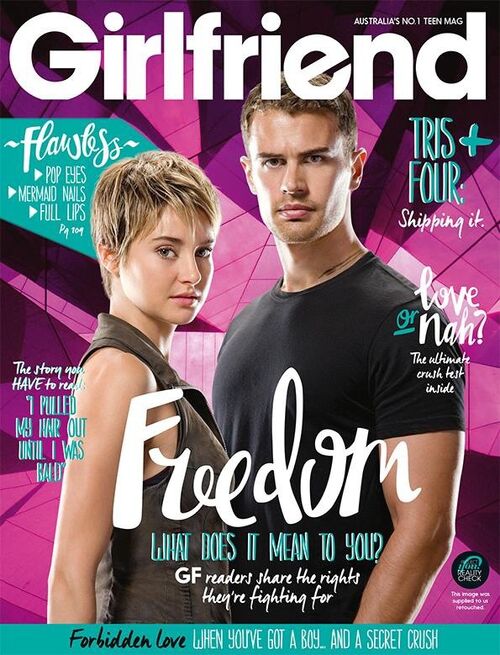 The cover looks awesome, and I am buying one today. Plus if you live in a different country way from Australia, if you have got friends over there, then get them to buy you one and send it over to where ever you live.
How many times have you watched it?
so enjoy the magazine and grab one while you can still get one, due to they will be selling fast. Since there is a high amount of fans in Australia wanting one.
Ad blocker interference detected!
Wikia is a free-to-use site that makes money from advertising. We have a modified experience for viewers using ad blockers

Wikia is not accessible if you've made further modifications. Remove the custom ad blocker rule(s) and the page will load as expected.