So two of the cast took a small amount of time off filming Insurgent (film) was spotted at Comic-Con just a few days ago. Shailene Woodley who plays Tris and Theo James who plays Four and they were doing some signings for the film.
So here are the clips, below:
Plus here is an official clip: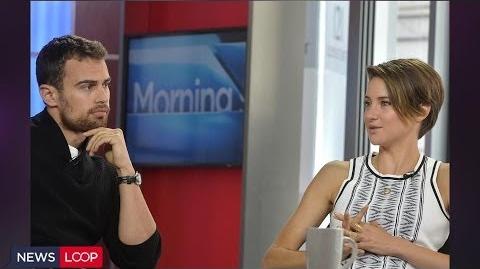 Template:EntBlogFooter
Ad blocker interference detected!
Wikia is a free-to-use site that makes money from advertising. We have a modified experience for viewers using ad blockers

Wikia is not accessible if you've made further modifications. Remove the custom ad blocker rule(s) and the page will load as expected.