HarperCollins signs new Roth titles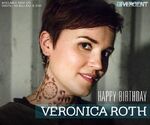 HarperCollins has acquired two new titles by bestselling YA author Veronica Roth.
Katherine Tegen, vice president andpublisher of her eponymous imprint at HarperCollins Children's Books in the US, acquired the world English rights from Joanna Volpe of New Leaf Literary. In the UK, the books will be published by HarperCollins Children's Books UK.
The first book is yet untitled and will be published in 2017. It tells the story of a boy who forms an unlikely alliance with an enemy, and how they help each other attain what they most desire. A second novel will follow in 2018.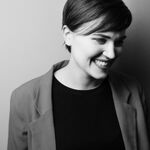 Tegen said: "Veronica is one of the most talented authors I have ever worked with. Her brilliant prose captures the voice of a generation while appealing to readers of all ages. I am thrilled to be working with Veronica on this new series."

Roth is one of the most successful YA author writing today and Divergent, her post-apocolyptic dystopian trilogy, achieved sales of more than £3m in the UK in 2014, according to Nielsen BookScan data.

The "Insurgence" film, based on the second book in the trilogy, is released in cinemas in the UK this week.

Source: Harper Colin's Signs New Veronica Roth Books
Ad blocker interference detected!
Wikia is a free-to-use site that makes money from advertising. We have a modified experience for viewers using ad blockers

Wikia is not accessible if you've made further modifications. Remove the custom ad blocker rule(s) and the page will load as expected.