So we all know that in just months time, we will be seeing The Divergent Series: Allegiant for the first time. We get to see our fave characters that we have been waiting to see in the new atmosphere. So I was thinking, about a little fun before the movie begins to be shown globally. Four and Tris have been spotted smooching around.
---
---
In Divergent, Insurgent and now in Allegiant. So lets have a poll and to see which kiss is your fave and why?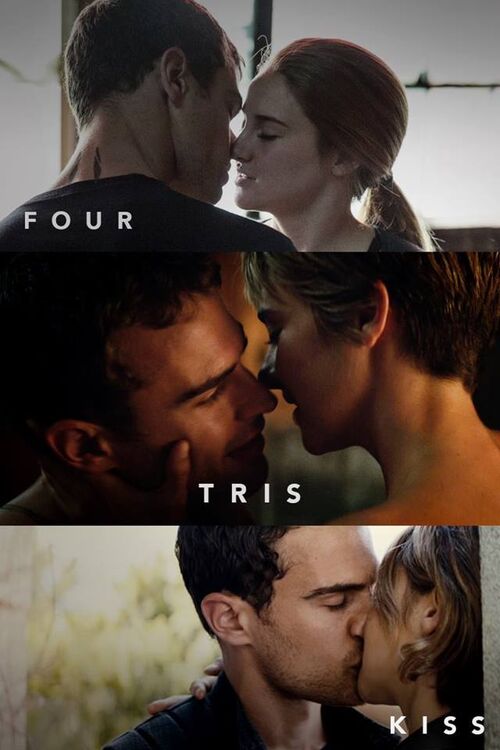 Which Kiss do you like the most?
But lets see which kiss is your fave and which kiss do you think is awesome!
Factions
---
---
Ad blocker interference detected!
Wikia is a free-to-use site that makes money from advertising. We have a modified experience for viewers using ad blockers

Wikia is not accessible if you've made further modifications. Remove the custom ad blocker rule(s) and the page will load as expected.