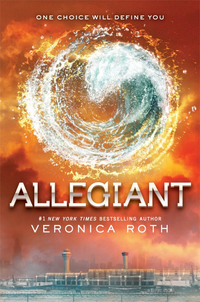 Divergent isn't even in theaters yet but Summit must be expecting good numbers because they already picked a release date for Allegiant! According to Hypable, Summit has confirmed that the third and final book in Veronica Roth's Divergent trilogy is set for a March 18, 2016 theatrical release. How exciting!!
We're also happy to see that right now the plan is for ONE movie instead of splitting the last book into two films (*cough*Mockingjay*cough*). Hopefully the first film does well enough for this release date to stick!
Source: Hypable
---
---
Ad blocker interference detected!
Wikia is a free-to-use site that makes money from advertising. We have a modified experience for viewers using ad blockers

Wikia is not accessible if you've made further modifications. Remove the custom ad blocker rule(s) and the page will load as expected.