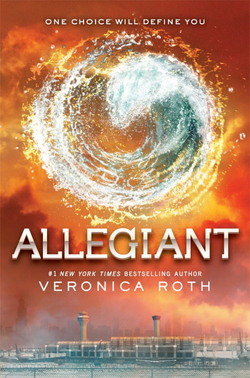 Looks like Divergent will be following in the footsteps of other major franchises like The Hunger Games! According to Deadline, Lionsgate/Summit is planning on splitting the final book, Allegiant, into TWO movies. Allegiant Part 1 will have the original March 18, 2016 release date, and Part 2 will follow on March 24, 2017. Both films will be produced separately.
We're kind of excited that Allegiant will be split since it will hopefully allow the movie cast and crew to delve more deeply into everything that happens in the final book! As most, if not all, of you remember, Veronica Roth's final book in the trilogy was chock full of action and very emotional moments that left fans going crazy! The last book also took place with readers seeing things from both Tris and Four's perspectives, so it will be interesting to see if the studio follows that format in some way.
So what do you think, initiates? Is it a good idea to have Allegiant in two parts or should the studios have stuck to the original one movie per book plan? Sound off in the comments below!
Are you excited to Allegiant in two parts?
Source: Deadline
---
---
Ad blocker interference detected!
Wikia is a free-to-use site that makes money from advertising. We have a modified experience for viewers using ad blockers

Wikia is not accessible if you've made further modifications. Remove the custom ad blocker rule(s) and the page will load as expected.