We all have a favorite scene from Divergent (book), but ours is a fan favorite: the Ferris Wheel scene with Tobias Eaton and Tris Prior. Today is our lucky day because a still related to that scene was released!! Cue fangirl screams!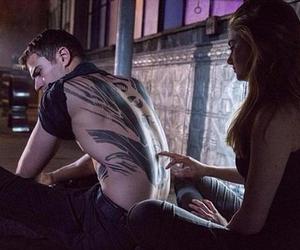 We also got treated to Four and Tris on the cover and more pictures!
Hold on, hold on because there's EVEN MORE! Watch Shailene Woodley and Theo James on the set!
Thoughts? Comments? Scream for joy with us in the comments below!!
---
---
Ad blocker interference detected!
Wikia is a free-to-use site that makes money from advertising. We have a modified experience for viewers using ad blockers

Wikia is not accessible if you've made further modifications. Remove the custom ad blocker rule(s) and the page will load as expected.