Check it out, initiates! Entertainment Weekly has revealed the cover for Veronica Roth's Four: A Short Story Collection, or Four: A Divergent Collection, and it looks awesome!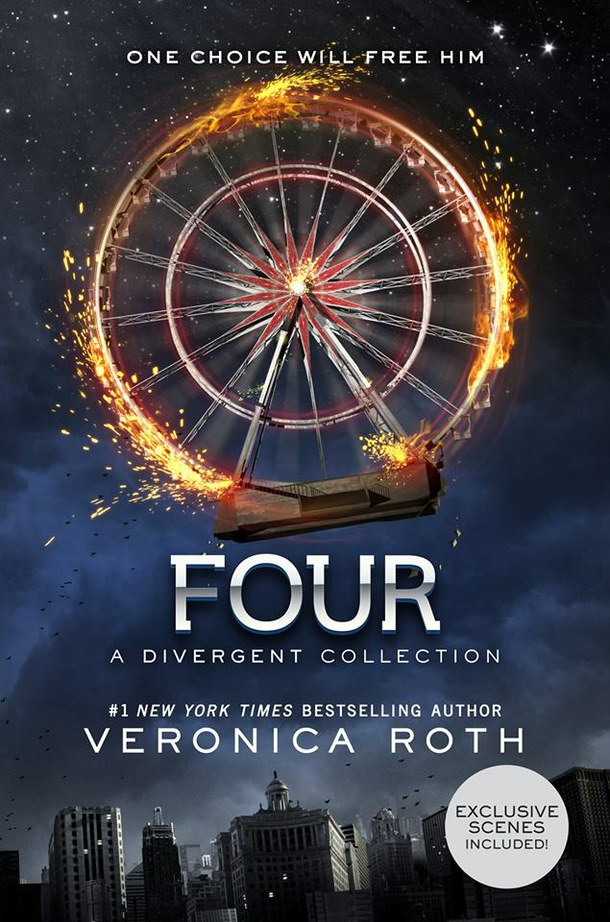 We already got The Transfer: A Divergent Story last year, but there's still three more in the collection: The Initiate, The Son, and The Traitor. These are all going to be released on July 8, which is the same day as the hardcover collection!
Check out all the covers for each story below!
We're really excited to get stories from Four's perspective! What do you think? Will you be buying Roth's newest books when they come out? Sound off in the comments below!
Source: EW
---
---
Ad blocker interference detected!
Wikia is a free-to-use site that makes money from advertising. We have a modified experience for viewers using ad blockers

Wikia is not accessible if you've made further modifications. Remove the custom ad blocker rule(s) and the page will load as expected.