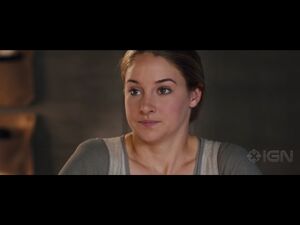 The news is out, initiates!
Divergent
will be at Comic Con! Shailene Woodley, Theo James, Miles Teller, Maggie Q, Ansel Elgort, Mekhi Phifer, Ben Lamb, Ben Lloyd-Hughes, and Christian Madsen will all be in Hall H for a panel that will include Veronica Roth and director Neil Burger.
Pause, take a deep breath, and now unleash the excitement you're probably feeling at this news! Comic Con attendees lucky enough to make it will also get to see the first bit of footage ever shown from the film!! Even if you can't make it to Hall H, Summit Entertainment will have a booth set up on the convention floor that will have EXCLUSIVE promotional items to distribute and cast members to sign autographs!
I think I just died and went to heaven at the thought of all these cast members being in one place at Comic Con! If you had a chance to go, what would you want to ask either a cast member, Veronica Roth, or Neil Burger? Share in the comments below!
---
---
Ad blocker interference detected!
Wikia is a free-to-use site that makes money from advertising. We have a modified experience for viewers using ad blockers

Wikia is not accessible if you've made further modifications. Remove the custom ad blocker rule(s) and the page will load as expected.