It's here, initiates! We were promised the first look at the Divergent film and Entertainment Weekly has delivered on that promise! Check it out: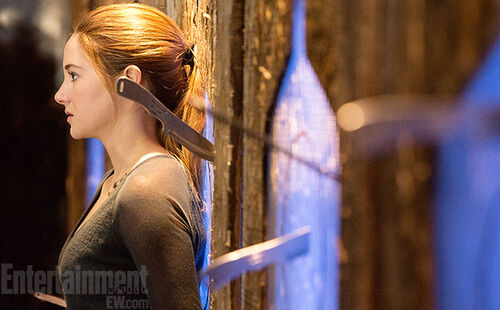 It's Tris Prior! From the knife popping out next to her, it looks like this is the scene where she has to save Al by letting Four throw knives at her during Dauntless training. Don't worry though, Shailene Woodley who plays Tris assures fans that the knives are just rubber.
What do you think of this first look? Hopefully we'll get even more Divergent goodies soon!
Source: EW
---
---
Ad blocker interference detected!
Wikia is a free-to-use site that makes money from advertising. We have a modified experience for viewers using ad blockers

Wikia is not accessible if you've made further modifications. Remove the custom ad blocker rule(s) and the page will load as expected.