Promotions for the next Divergent movie, Insurgent, are ramping up in time for the premiere in just a few months! We've gotten a few teasers, posters, and interviews, but a new trailer is out in time for Superbowl. Check it out below!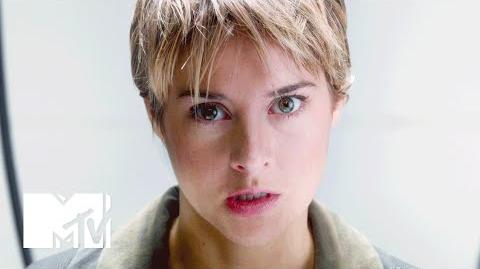 I definitely love the cool shots and effects of a simulation that we're seeing, but it's a little too CGI for me! I want more real life fighting (and maybe some Fourtris while we're at it), and more shots of people like Uriah and Marlene who we've been waiting for what seems like forever to see. Hopefully the movie itself will focus more on the book itself than cool simulation sequence shots like what we've been seeing in trailers, but, either way, we're still excitedly counting down the days to March 20!
Source: Hypable
---
---
Ad blocker interference detected!
Wikia is a free-to-use site that makes money from advertising. We have a modified experience for viewers using ad blockers

Wikia is not accessible if you've made further modifications. Remove the custom ad blocker rule(s) and the page will load as expected.