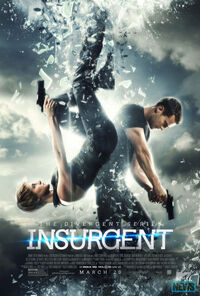 Get ready for the Divergent train to keep on going! Variety reports that Insurgent is going to start production in May! That's just TWO months after the Divergent adaptation comes out! Lionsgate will release"Divergent" on March 21, followed by "Insurgent" on March 20, 2015, and "Allegiant" on March 18, 2016.
That means we'll be getting Divergent stuff for another two years, yay!
Source: Variety
---
---
Ad blocker interference detected!
Wikia is a free-to-use site that makes money from advertising. We have a modified experience for viewers using ad blockers

Wikia is not accessible if you've made further modifications. Remove the custom ad blocker rule(s) and the page will load as expected.