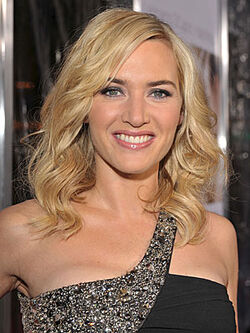 Holy moly!! Kate Winslet (Titanic, Revolutionary Road, Mildred Pierce, etc.) might be in talks to join the cast for the Divergent movie!!
The only problem is that no one knows what role she is in talks for! People are wondering if it might be the role of Jeanine Matthews, the leader of Erudite, or maybe Natalie Prior, Tris's mother. This would be the first time Winslet acts in a possible franchise! Summit Entertainment tweeted that Winslet was confirmed for the cast, but the tweet was later deleted so we don't know if she has been confirmed or not!
In other casting news, the search for Tobias Eaton aka Four is still on, but sources are saying that the studios might move on from Alex Pettyfer, Lucas Till, and Jeremy Irvine to someone who is older. The suspense is killing us!!
Who in Divergent do you think Kate Winslet would be perfect as? Sound off in the comments below!
---
---
Ad blocker interference detected!
Wikia is a free-to-use site that makes money from advertising. We have a modified experience for viewers using ad blockers

Wikia is not accessible if you've made further modifications. Remove the custom ad blocker rule(s) and the page will load as expected.