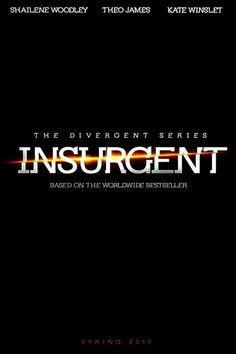 Insurgent is out next year and it's going to be available to fans in 3D! Theo James' glorious tattoo in 3D? Sign us up! In celebration of this announcement, and probably just to start their marketing campaign, Summit Entertainment is going to release EIGHT interactive character posters today!
Caleb Prior's poster was just released on MTV.com and the one after that was Tori over at IGN! These posters are going to be released every hour, so stay tuned!
You can also check out the Divergent movie's Facebook page to stay updated on character posters!
---
---
Ad blocker interference detected!
Wikia is a free-to-use site that makes money from advertising. We have a modified experience for viewers using ad blockers

Wikia is not accessible if you've made further modifications. Remove the custom ad blocker rule(s) and the page will load as expected.