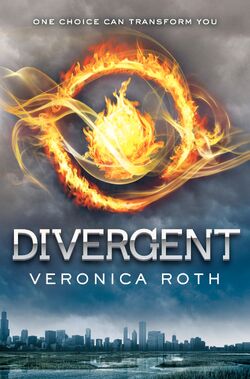 Cool news, initiates! According to Hypable, Barnes & Noble will be offering fans a new edition of Divergent (now available) that has exclusive information offering background history about the factions! HarperTeen announced that the exclusive edition will include "sixteen pages of never-before-seen excerpts from the Faction Histories that reveal a deeper understanding of daily life within the world of Divergent."
Let's not forget that Veronica Roth is also treating fans to four short stories about our favorite male protagonist, Tobias Eaton! In other news, Allegiant is finally ready and headed to the printers, AND a new book titled The World of Divergent giving sneak peeks at Allegiant will be available on September 3!
So many great things are coming out way, fellow initiates!!
Source: Hypable
---
---
Ad blocker interference detected!
Wikia is a free-to-use site that makes money from advertising. We have a modified experience for viewers using ad blockers

Wikia is not accessible if you've made further modifications. Remove the custom ad blocker rule(s) and the page will load as expected.