Update
YOUR questions have been answered! Check it out here for the complete video of interviews with the Divergent cast...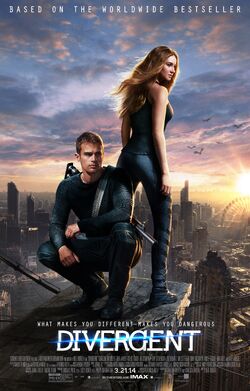 Exciting, exciting, EXCITING news, initiates! Wikia is getting an opportunity to attend a press junket for Divergent, but we need your expertise to come up with questions! We'll be filming interviews with the following participants:
SHAILENE WOODLEY (Tris Prior)
THEO JAMES (Four)
ASHLEY JUDD (Natalie Prior)
JAI COURTNEY (Eric)
MILES TELLER (Peter)
TONY GOLDWYN (Andrew Prior)
ANSEL ELGORT (Caleb Prior)
MAGGIE Q (Tori)
MEKHI PHIFER (Max)
BEN LLOYD-HUGHES (Will)
CHRISTIAN MADSEN (Al)
VERONICA ROTH (Author)
NEIL BURGER (Director)
DOUGLAS WICK and LUCY FISHER (Producers)

So exciting!! So, with almost everyone there, what are the questions that YOU desperately want answered?? Did you ever want to know about pranks on set, the funniest bloopers, or maybe what faction they see themselves in? Now is your chance! Submit questions in the comments below and we'll pick the best ones to ask the cast and crew!
Deadline for questions is March 5th, so start brainstorming!
---
---
Ad blocker interference detected!
Wikia is a free-to-use site that makes money from advertising. We have a modified experience for viewers using ad blockers

Wikia is not accessible if you've made further modifications. Remove the custom ad blocker rule(s) and the page will load as expected.